Blog
What personal assistant technology needs from a voice over artist
Developers working on the next personal assistant to take on Apple's Siri and Amazon's Alexa can help differentiate themselves from the competition by working with a voice over specialist to make their technology appear more 'human'.
A great voice over can make any product more relatable to your consumer. For more information on how voice over artists can benefit your brand, read our blog: Win consumer trust with professional voice over talent.
Though software like Siri is becoming more useful with each and every update, it can still lack the human touch. Working with the right voice over artist can not only bring an extra, interactive element to the software you're creating, but also potentially increase engagement and build stronger relationships between your product and your audience.
Siri's latest update has been said to make the software 'less dumb and a little bit more human' according to commentators. Siri, in Apple's iOS 11 software update, will be able to say English phrases in a variety of languages including Chinese, French, German, Italian and Spanish.
By using the standard Siri voice over and not a fluent multilingual voice over artist, though, will the technology be able to pronounce the nuances and dialects of those languages or just provide a standard, monotone translation?
Compete in the personal assistant market with the right voice over artist
It's not hard to see why Siri is increasingly announcing new features as Apple look to catch up to Amazon Alexa and Google Home, which arguably offer more advanced services than Siri in its current form. Apple wants Siri to stay ahead of the pack – and with a $1,000+ iPhone X on the way, audiences will have higher expectations of the voice over software than ever before.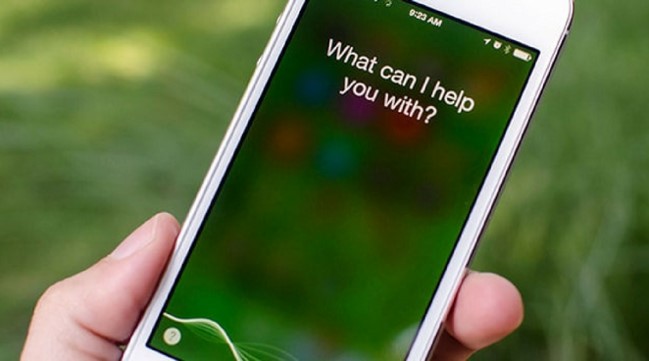 New AI and voice recognition technologies are opening up huge new markets across industries, so it's important to meet the high expectations being set by these big names. To compete, developers not only need to find the right voice over artist for the brand, but the most creative ways to utilize voice over to make their business stand out from the rest. SEAT, for instance, wants to help drivers keep their eyes on the road by integrating Amazon Alexa in their models in Europe, with voice assistants set to be the next big thing in the automotive sector.
With Microsoft and Amazon also partnering to take a bigger slice of the personal assistant market – and with stocks rising as a result – developers looking to provide customers with a unique experience can make huge inroads by thinking outside the box with their voice over strategy.
The benefits of a natural voice over for a personal assistant
Despite the internet of things opening up more avenues for personal assistant technology (it may appear on refrigerators, alarms, watches and more in the future), the technology is still far from perfect. Certain assistants could be better at understanding regional dialects, expressing empathy and have more of a personality when answering requests.
So, though the technology is always improving, working with a voice artist that is able to lend their talents to localized software can help developers raise the bar in the industry and better communicate with markets for a truly personal experience.
Not just regionally but globally, too. Commissioning voice over actors fluent in international languages and who understand the nuances of specific dialects can help you to discover new audiences with your personal assistant software, and gain a strategic advantage in a burgeoning market.
Voice Talent Online is able to work with software and hardware developers to perfect their audio strategy and provide access to over 1,500 experienced voice over artists, fluent in over 75 languages.
A great voice over can make any product more relatable to your consumer. For more information on how voice over artists can benefit your brand, read our blog: 'Win consumer trust with professional voice over talent.'