Get Quote Now
Voice Talent is a British localization company specializing in audio and video translation.
We enable you to spread your message with speed, sensitivity, and local authenticity.
You create diverse video content that must sparkle across different cultures and languages. To succeed, you need a partner with linguistic excellence, cutting-edge audio-video facilities, and advanced QA processes and safeguards. And with a network of experts, where each translator is not only native but also specializes in a specific industry – yours!
Perhaps you have an in-house video-production team already? Or maybe you have in-house translation capability in one or two of the many target languages of a given project? Whatever works best for you! Our fully customizable service can be completely tailored to align with your processes, workflow, and budget. Based on your own, unique requirements, we will translate, voice over, video-edit, and produce your content as efficiently and naturally as it deserves to be.
Case Study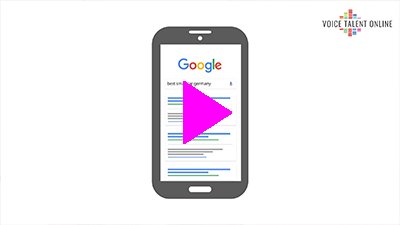 Translation
Voice over
Quality Assurance
For this localization project, our specialist translators translated the English script into German, adapting where necessary for cultural differences such as units of measurement.
The customer selected their favourite German voice talent, and we recorded the voice over - synchronising to the original English.
We did not perform any video work for Google.  We delivered the audio exactly synchronized to the English, so they could drop it straight into their video time-line.
Why Us?
Certified translators.
Hand-picked voice talent.
In-house project managers | Personal 1-to-1 service.
4-stage QA review & frequent client approval.
Trusted company that gives back to the local community.
Case Study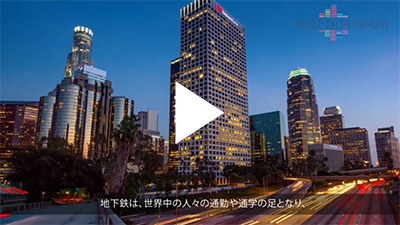 Translation
Subtitles
Video render / re-publish
Quality Assurance
AdTrack had their script already-translated into Japanese.
Our translators split it into subtitles, adapting where necessary for context, and timed it up for synchronization.
The customer selected their preferred sub-title 'look' and we re-published the video with Japanese subtitles burnt-in, delivering it in MP4 format.
Localization services:
Copy writing.
Transcription.
Translation.
4-stage (translation) QA.
Voice talent casting.
Foreign-language dubbing.
Foreign-language voice over.
Audio post-production / editing.
4-stage (audio) QA.
Video editing & post-production.
Video QA.
Contact us now to discuss your needs & options and to request an instant quote.





Absolutely fantastic! We've now used Voice Talent Online for five or six projects, and they've nailed it every single time. Truly excellent quality and service -- thanks VTO! Cheers, Matt
Hendrik Tillmann-Zorn
May 2022





Excellent job - as usual. Very good quality, extremely smooth process. Will be back soon.





Having no prior experience in obtaining third-party voiceovers, it was a completely new experience for me and luckily one that has been seamless. From my initial inquiry through to booking and receiving the final product, Voice Talent has been nothing but professional, helpful, and efficient in their service.





Quick and easy. I picked the talent from the samples they had online, sent the copy in, and in less than 48 hours, received my files. The quality of the voice files/talent was amazing for the price. I recommend using the Chat portal. Unlike most websites, the person I chatted with was very knowledgeable and walked me through the process.
Rosalynn Thornton
March 2022





Voice Talent Online has friendly, professional and responsive staff. They ensure that they provide the service exactly as outlined in a timely fashion. Have used them a couple times now and can say they have provided amazing service each time.