Get Quote Now
Professional subtitling service
Globalisation has made subtitles an essential part of video production.
Video marketing is booming, but is often played in a quiet environment.  For this reason, a surprising 85 percent of Facebook video is played with the sound muted.  So how do you speak to these viewers?
Subtitles let you share your message, even reaching those growing audiences with the sound off.
Case Study
SUBTITLES FOR HALL OF FAME VILLAGE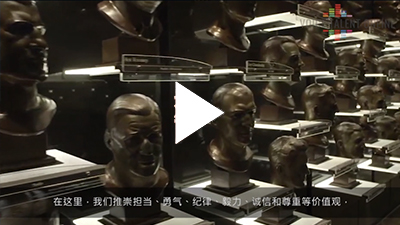 First, we transcribed a) the English audio and b) the on-screen text, into a written English script (transcript).
We split the transcript into suitable sub-title lengths, and tabulated and timed them.
The sub-titles entered a three-stage translation, review & edit into both Mandarin and Vietnamese.
Sections were para-phrased (shortened) where necessary and timings were adjusted.
Then we re-published the video in both languages for native linguists to QA them.
Finally, we delivered the finished Mandarin Chinese and Vietnamese videos for client approval and broadcast.
We speak your language
We have a 75-language network of more than 2,000 professional translators, each a native speaker and an industry-specialist.  And by taking into account the context of the video, the voice of the brand and the style of communication that suits your customers, we produce subtitles which flow naturally.  These considerations ensure your audience will find your video engaging and easy to follow. Video subtitling in Vietnamese for 'Hall of Fame Village'
Quality is Paramount
Our subtitling services follow a strict quality assurance process.  We transcribe your video and tabulate the captions, then manage both the content and synchronization of your translated subtitles.  As a result of our stringent quality assurance processes, the technical and grammatical accuracy of our subtitling can help to ensure that viewers don't even notice they're reading.  German video subtitles for 'Adtrack Media',
Case Study
SUBTITLES FOR ADTRACK MEDIA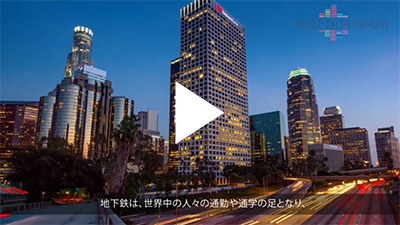 Translation
Subtitles
Video render / re-publish
Quality Assurance
AdTrack came to us with their script already-translated into Japanese.
Our translators split it into suitable sub-title lengths, adapting it where necessary for context, and timed it up against the English video.
The customer selected their preferred sub-title 'look' and we re-published the video with Japanese subtitles burnt-in, delivering it in MP4 format.
Multi-Format (Technical Stuff)
Your subtitles can be embedded in a re-published, rendered (ready-to-use) video (either 'burned-in' or on a separate track), or saved in a separate, accompanying sub-title-only file (such as an SRT).  
We're totally flexible to your particular needs. If you would like expert advice on the most suitable option for you, or simply want a quote, please call us now for a free consultation.
Subtitling Services:
Transcription
Subtitles / closed captions
Translation
Synchronization
Quality Assurance
Video rendering / re-publishing
Contact us to disuss your needs and options, receive a detailed quote with turn-round and recommended voice demos and to review work examples.





Excellent customer service.
Palma Multimedia
October 2021





First time user of VTO and it won't be the last. Superb service and attention to detail. Client Liaison Hannah couldn't be more helpful. Highly recommended service.





Prompt response times, prompt record times and great value. will definitely use again!





Really impressed with the service provided. Hannah was quick to reply and we had a our voice talent recording within a few days. Brilliant.
William Lambert
June 2021





In terms of finding good quality voice recordings that don't break the bank, I couldn't recommend this place more highly. They made it incredibly easy to find the type of voice I needed and the turnaround was super quick!