Get Quote Now
Global voice over services
Voice Talent Online is a leading global voice over agency, expert in the managed, timely translation and production of voiceover for international markets.
Our worldwide team of hand-picked voice talent are immediately available for fast turn-round spots, and long-form work.  In over 90 languages, we empower content-creators to swiftly get their high-quality message to the widest international audience.
Post-production services include video and eLearning, with accessibility options, subtitles and closed captions.
Need a kids voice?  Listen to our child voice talent options.
Case Study
VOIEC OVER - REACH & WASH​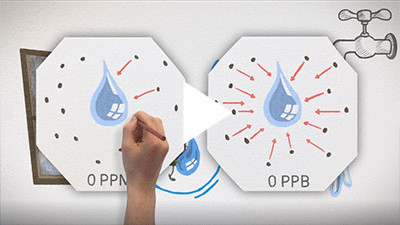 Ionic needed to adapt their English promo video for foreign markets.
We provided voice narration, transcription, translation, royalty-free music, a final audio mix, and video rendering / re-publishing.  You can learn more about the project here.
In 2018 our voice over booth was certified to provide voice over for a very substantial 'voice collection project', which required extremely high-quality sound for a machine learning system (a well-known competitor to Alexa).  The noise floor, signal-to-noise ratio and reverb measurements demonstrated that VTO's studio is amongst the top-5 of the 150+ North American recording studios who also applied to partner with us in the project.
Whether working for the BBC, Amazon, or a local business, we are proud to bring the same high level of quality and care to all our customers.
Case Study
VOICE OVER WORKSHOP - BRONTE SCHOOL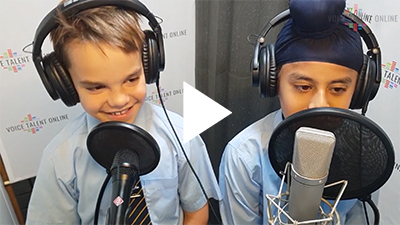 COACHING
VOICE OVER
POST-PRODUCTION
Working with the 7-8 year-old children of Bronte School, Kent, UK, was one of the most enjoyable jobs our production team has had the pleasure to be involved in.
After we led a familiarisation and training exercise, each student experienced working on three professionl 'roles' here at VTO - voice talent, director and sound engineer - to each produce their own original audio book (which they'd written at school).  They all excelled!  Read more about the voice over workshop.
It has taken us 15 years to manually and painstakingly develop our network of specialist translators and trusted voice talent in over 80 languages.  We haven't taken any short-cuts to get there, and the journey is never over. But you will enjoy the best international voice over recording experience in the industry, all based around our fantastic voice talent roster.  We are regularly asked to provide voices / languages to our competitors.
Our full-time, in-house production team, and our equally hard-won network of international editors will ensure your voice over project is both enjoyable and fruitful.
We are available at short notice to deliver huge voice over projects.
Whether you need to sooth, inspire or excite, Voice Talent Online's agency has the resources, expertise and warmth to deliver your VO with sensitivity and confidence, allowing you the time and energy to focus on your business growth.
Quality as Standard
Voice Talent.

We are your filter.
All of the broadcast-standard, neutral-accented voice talent have been carefully tested and reviewed prior to being added to the roster.  Most of them have also been with us for years.  So rest assured your voice over will be delivered on-time, on-budget.  When you need corrections, additions or new projects with the same voice, at the same price, that's exactly what you can expect too.
Quality Assurance.

Multi-stage QA.
As with all our translation and video work, all voice over recordings and post-production files go through a rigorous, multi-stage, but rapid, review process, to ensure the accuracy and quality of final audio.  You need confidence in your voice over productions, to free you up to focus on your business.
TV commercials, radio spots, corporate videos, eLearning courses, IVR telephone systems, medical content, and more.
Contact us to discuss your needs & options, receive a detailed voice over quote with turn-round & recommended voice demos and to review work examples.





Excellent customer service.
Palma Multimedia
October 2021





First time user of VTO and it won't be the last. Superb service and attention to detail. Client Liaison Hannah couldn't be more helpful. Highly recommended service.





Prompt response times, prompt record times and great value. will definitely use again!





Really impressed with the service provided. Hannah was quick to reply and we had a our voice talent recording within a few days. Brilliant.
William Lambert
June 2021





In terms of finding good quality voice recordings that don't break the bank, I couldn't recommend this place more highly. They made it incredibly easy to find the type of voice I needed and the turnaround was super quick!