Professional sound design service
Dynamic sound design captures the essence of your project and inspires your audience.
Our professionally-managed sound design service ensures your video content cuts through.
All aspects of audio production are 'on the table'.  Whether you need a subtle, atmospheric vibe, a powerful sound effect-driven mix, a contemporary jingle, or bespoke classical music, we can help.
Case Study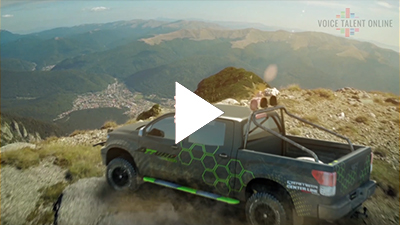 Storyboarding
Source sound effects
Sound design
Video render / re-publish
To energize their off-road 'performance' tyre commercial, Atturo Tyres set a brief of 'sound effects only' .
This was a really enjoyable, 'high-octane' job.  Learn more about this case study here.
Value
You save time and money with Voice Talent Online.  Because our high-end sound design service is part of an end-to-end, in-house audio production service, you don't have to shuttle materials back-and-forth, raise multiple purchase orders or chase up different project managers.  You can rely on us to sensitively manage all aspects of your localization – casting, voice over, translation, custom sound design and video render / re-publishing. From quote to purchase order to invoice, our customer doesn't need to deal with anyone else.
Quality
We source an enormous range of high-fidelity sound effects to satisfy and excite the director's most vivid imagination!  Our composers specialise in specific genres of original music, and we have access to the world's best royalty-free music catalogues for the more budget conscious.  Guided by your dedicated project manager, and mixed by our in-house production team, we ensure that your video content sparkles and inspires your viewers.
Case Study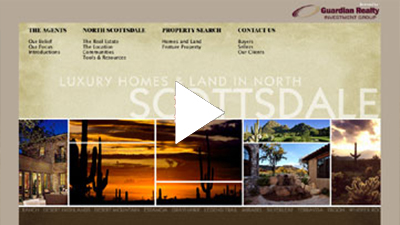 Storyboarding
Custom music composition & production
Source sound effects
Sound design & foley
North Scottsdale Realty group required a peaceful, inspiring sound design to accompany their web page and encourage users to get in touch.
Click here to learn more about this project and listen to the production.
Custom sound design services:
Consultation
Storyboard & ideas
Sound effect sourcing & compilation
Foley (natural, environment sound)
Original / custom / bespoke music composition & production
Translation
Voice over
Synchronization
Multi-stage client feedback process
Quality Assurance
Video render / re-publishing
Archiving
Contact us now to discuss your sound design needs and options, receive a quote & turn-round and to review other work examples.
VTO are always easy to work with. They communicate clearly, support throughout the process and deliver high quality audio every time!
Very fast response, good quality voice-over plus great service and follow up! Nice people to work with 🙂
I have worked with Voice Talent Online on several projects now and have been extremely happy with the quality of service and value provided. They offer a fantastic selection of voiceover talent to suit any project and are always extremely responsive to any questions I have.
I have used Voice Talent Online for corporate and explainer videos on a number of occasions and can highly recommend. The pricing is very reasonable, service is always fast and to the highest standard and the audios are always excellent. Wouldn't go anywhere else!
Great service, fast turnarounds. Always a pleasure to work with the team at Voice Talent Online.