Blog
How to choose between a male or female voice over
Trying to reach out to new customers and engage with different markets requires more than a creative campaign. The talent you choose to deliver that campaign can mean the difference between reaching out to people and actually engaging with them. So, should you use a male voice over or female voice over artist to communicate with new audiences?
Want to learn more about how professional voice over talent can help you communicate effectively with your audience? Read our blog, '4 good reasons to source from a professional voice over agency.'
Choosing the right voice over artist for the job is essential to the success of your campaign. This isn't just our opinion – it's also the conclusion of decades of research into voice data and the ways in which different languages and semantics affect people.
Should I use a male or female voice over when marketing myself?
It doesn't just matter whether you work with a male or female voice over artist. Other factors also come into play, such as whether the voice is soothing or engaging, and what subconscious factors come into play.
Most important is the impact it has on the listener. Jobaline, for instance, is a company that claims to have developed technology that predicts how a voice over can make the listener feel. It's surprisingly effective too, with independent market research firms citing that the software has an accuracy of 75%.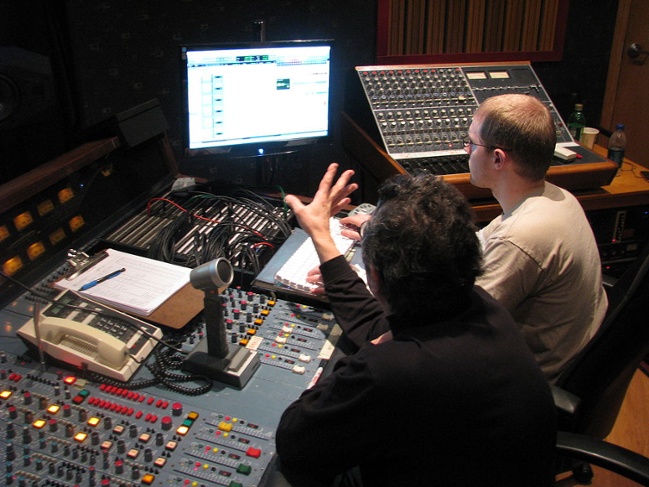 Marketing your business with a voice over isn't just a case of writing a script and pressing record. Thanks to big data, the discipline is evolving significantly. New forms of technology are meeting with current psychology and market research methods to find the best ways to communicate with the people who matter most to you.
Market research will help you decide between a female or male voice over
Research is the key word here, and it's crucial at all stages of your campaign. There's so much more to consider in addition to whether your vocal campaign is fronted by a male or female voice talent.
This research can include exploring the power of language, and its ability to connect people without face-to-face interaction. Psychological studies show that low frequency, continual sounds are more effective at comforting people in distress. Specific speech patterns, too, can be a key indicator of how people will interact with others on a social level.
Jobaline's technology, and the way it analyses data, underlines the crucial need to know your market before you choose a voice artist. This is especially true if you have ambitions to expand into international territories. While the majority of American listeners may respond positively to a particular accent or voice style, it's likely that it wouldn't be met with such acclaim in European or Asian markets.
There's reaching out to new markets, and then there's properly engaging with them on a personal level to turn them into long-term customers. Researching your market is paramount, as is choosing the right voice over artist to begin building relationships with the right people.
With more than 1,500 localized voice talents available in over 75 languages, Voice Talent Online will work with you to research your market, pick the perfect voice over and reach out to new audiences.
Want to learn more about how professional voice over talent can help you communicate effectively with your audience? Read our blog, '4 good reasons to source from a professional voice over agency.'