Blog
Voice over talent helps technology to transform healthcare services
The benefits of choosing the right voice over talent can be enormous, especially for healthcare brands hoping to connect with new audiences in incredibly personal ways.
Did you know that voice over artists are helping to fuel developments in the global healthcare industry and encourage people to live stronger, healthier and more independent lives?
A great voice over can make any product more relatable to your consumer. For more information on how voice over artists can benefit your brand, read our blog: 'Win consumer trust with professional voice over talent.'
Accenture Consulting is just one company helping the health industry to save time and money, and bring new forms of clinical care into people's homes, by working with experienced voice over artists to complement new technology.
Analysis by Accenture shows that using virtual health technology to gather patient data and consider treatment options prior to a physical exam can save a US physician an average of five minutes per patient. This is a time savings equivalent to 37,000 doctors – that's 18 percent of the workforce – with an economic value of over $7 billion.
How voice over artists can reinvent the health sector
Accenture isn't the only company using voice over artists in unique ways to try and improve the health service.
Voice is set to be the next real meaningful user interface in healthcare, as medical infrastructure across the globe struggles to deal with patients living longer and budgets being cut.
Two thirds of doctors working in the UK's NHS, for instance, have reported financial cuts to the services they provide. As a result, the British Medical Association is demanding that all political parties commit to greater NHS funding whoever wins the upcoming general election.
The rising virtual health sector, and the interactive way it uses voice technology, could represent an increasingly effective way for international health services to deliver key patient care at home – whilst also saving time and addressing the funding problem.
How? Natural voice interfaces are being created which are easy to use, and which utilize 3D, virtual reality and artificial intelligence technology to connect people with various areas of the health service from the comfort of their own home. We're presently only tapping the surface of this huge shift in care provision.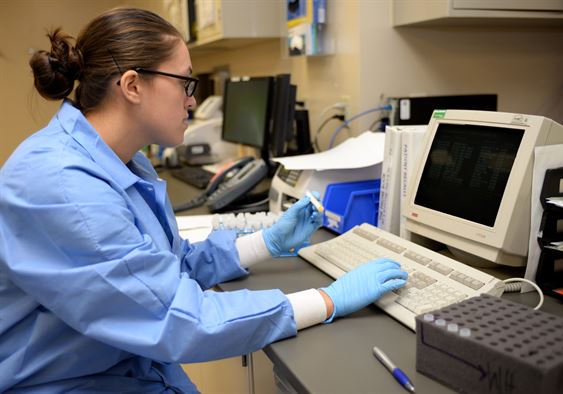 Why voice over talent is vital to improving healthcare
Voice is a key driver of growth in the virtual healthcare industry, and it's being combined with new technological developments especially designed to help people live more independent lives.
Think of devices like Amazon Echo and how, with a few simple words, the hardware can perform specific tasks almost instantly. That ease of access in the health industry is already seeing companies developing software to remind people to take their medication at set times, perform rehabilitative exercises and deliver specific social support to people at home.
Recently, IBM announced a prototype device designed to deliver patient data from home straight to doctors, in a similar style to the Amazon Echo. Employing voice technology in unique ways, the device is being created as a 'healthcare companion,' with the aim of diagnosing people at home and relieving pressure on hospitals.
And already, pharmaceuticals companies are educating patients on new medications via interactive video presentation, delivered on hand-held devices, which then invite and enable patient-consent to new-drug trials via an instant, on-screen signature.
The right voice over talent is being used in incredible ways the world over to provide people with modern healthcare solutions that make a real difference to their lives. What better proof to show that the right voice over strategy is a hugely effective way to reach out to and connect with new people.
Choosing the right voice over talent is a powerful way to connect and engage with new audiences across the globe. Contact Voice Talent Online today to find out more.
A great voice over can make any product more relatable to your consumer. For more information on how voice over artists can benefit your brand, read our blog: 'Win consumer trust with professional voice over talent.'