Blog
Win consumer trust with professional voice over talent
It's becoming incredibly hard to win consumers' trust, especially in an online age filled with 'fake news'. It's not impossible though, and research from Nielsen suggests that making small changes to your marketing materials could help improve the trustworthiness of your brand image. One such small change: the voice over talent you use.
Nielsen Consumer Neuroscience recently worked with a German financial firm to dig deep into the psychological effects of some ads they wanted to test. The firm wanted an ad that was emotionally engaging and memorable to the people they were targeting.
Nielsen found that slight changes to various factors, such as the music used, not only changed the purchasing intent of people surveyed but it also enhanced the power and relevance of the message that the professional voice over artist was delivering. So what else can influence an advert's impact?
Using a regional voice over can also boost engagement
Many marketers in the digital age feel that, thanks to the outreach capabilities of certain social media platforms, it's easy to reach out to new markets and build trust.
They couldn't be more wrong. In fact, long-term trust and repeat custom is increasingly hard to build and harder to keep. You need to dig deep into your marketing strategy, including choosing the best professional voice over talent to use in your marketing materials.
Markets can be surprisingly sensitive about the subject, too. Recently, Nobel prize laureate Sir Christopher Pissarides caused an international outcry for saying that he personally preferred Siri to have a male (not female) voice, as he felt that it made the virtual assistant more trustworthy.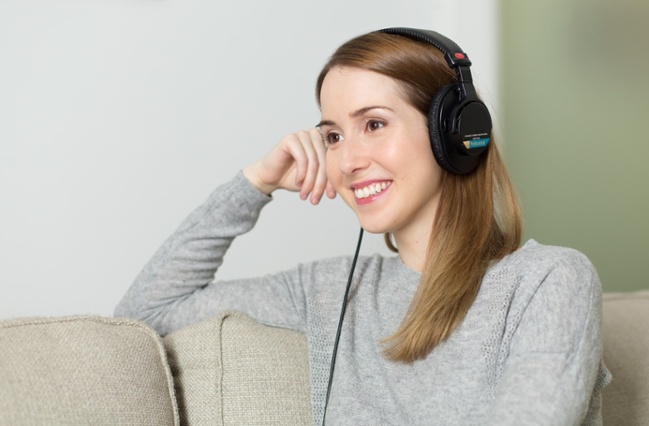 To each their own, we argue, and it's great to see such an important voice over topic being discussed on an international scale because as we've mentioned before, using a male or female voice over can – evidently – produce different results dependent on the industry, its purpose and the consumer.
Using a regional voice over actor is another key tool in a brand ingraining itself into the consciousness of certain communities. Bearing in mind the rise of virtual reality and voice-activated technology, brands that use local dialect and accents in their marketing materials can begin to build distance between themselves and their competitors.
The voice over you use now could have an enormous future impact
Personalization (tailoring marketing stuff to individual people) is set to be the next big movement in marketing – another detail to consider when choosing the voice over you wish to use to market yourself and communicate with potential audiences.
As Research Live points out, Amazon's Echo Show is a big step towards the company's personalized future. But should it have an old, young, male, or female voice, and should it have a regional accent?
The more that personalization enters people's lives through technology (such as voice-activated devices, hardware and software) the more brands are going to have to think about answering questions such as these, and selecting voice talent in this powerful new way.
The market data that companies collect can help to refine long-term marketing strategies. However, partnering with a specialist voice agency with access to over 1,500 multilingual voice artists can also be useful. Companies can increasingly now better research the markets they wish to enter and discover user preferences, enabling them to create an incredibly effective audio strategy that reaches out to potential new customers and – in a gender, accent, and tone of voice they expect and enjoy to hear – builds their trust.
Voice Talent Online has access to more than 1,500 voice talents fluent in over 90 languages. We can help you to build local, national, and international audio campaigns that build long-term trust with customers and help brands attract the attention of new markets.