Blog
The Power of Voiceovers in Christmas Adverts
The festive season has returned and with it some heart-warming Christmas adverts. Some that particularly stand out from the rest because of the voiceovers. In the past decade, there have been more than a few acclaimed Christmas adverts. Do they leave you salivating or greatly amused! That's the power of voiceovers in Christmas adverts!
The Story Behind Christmas Adverts
Kevin, a carrot (voiced by English voiceover artist Jim Broadbent) has been winning audiences over. And gracing Aldi adverts on British television screens since 2016. This year, Kevin's Top Gun-themed television appearance has once again amused audiences. Clearly showcasing the power of great voiceovers and animation in advertising.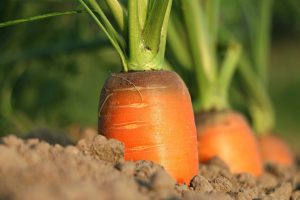 However, Kevin is far from a solo act. John Lewis also featured an appearance of animated Edgar the Dragon in 2019 and Disney have joined in, deciding to engage in animated advertising to generously raise money for the children's Charity Make-A-Wish.
In fact, animated adverts have been very popular over the past five years. In 2017 Marks and Spencer utilised the current Paddington bear animated revival to deliver audiences with an endearing encounter with the loveable bear. Paddington, who is voiced by English voiceover artist and actor Ben Whishaw once again proved that marmalade sandwiches are good enough for all… even for bungling burglars.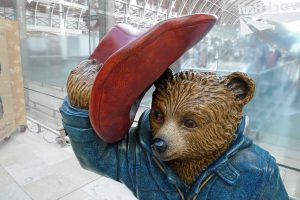 Clearly, animated voiceovers are a popular choice when it comes to Christmas advertisements. However, animation or no animation, voiceovers play a vastly important role in Christmas advertisements.
Sainsbury's 2019 Christmas advert managed to incorporate both voiceover and a wonderfully acted story, by portraying the story of Nicholas the Chimney sweep. A story of misunderstanding, banishment and finally forgiveness, all showcased by the narrative of actor and Scottish voiceover artist Brian Cox.
Marks and Spencer
Marks and Spencer are one of the many companies that clearly understand the power of voiceovers in Christmas adverts. While the voiceover describing the delectable goods is no less impressive. This year they have surpassed expectations. And are releasing over 9 different adverts, all containing spectacular voiceovers. From the likes of Olivia Coleman to the hunky tones of Tom Hardy. Moreover, Marks and Spencer's are donating £100,000 to charities across the United Kingdom. On behalf of each of the actors and actresses who have provided a wonderful voiceover.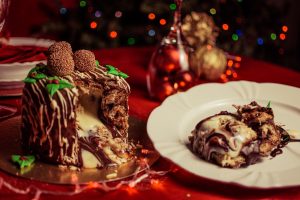 Clearly, the festive season not only brings generosity but also a fantastic array of voiceovers!
---
Do you need a voice talent for your project? Voice Talent Online has 1,500 professional voices to choose from in over 90 languages. So, why not give us a call on +44 (0) 800 1422 492 (UK) or +1-800-423-7048 (US). We can talk about your plans!