Blog
"Believe. Inspire. Succeed."
These three words encapsulate our vision for inspiring young minds to lifelong learning. We deliver:
Scholarships for international students
High-quality internship opportunities
Subsidised fun workshops for kids
Inspiring young minds through these community initiatives, Voice Talent Online champions children and engages them to think excitedly about aspirations for their future
Child Voice Over Workshop
This Summer, VTO continued its ongoing collaboration with a local primary school. In a series of group workshops, the 8-year-olds from Bronte School produced their very own Mr. Men voice over audiobooks. The children experienced VTO's child voice over coaching, to deliver their most versatile, confident performance! A term spent studying Mr. Men books had inspired the kids to write their own original Mr. Men stories. Now at VTO they learned how a professional voice over studio works – how to:
operate studio equipment
mark-up their script(s)
direct their voice talent peers
adapt their voices to breathe life into their very own characters.
They loved experiencing different studio roles in an unusual, rewarding, and exciting industry.
Most importantly, everyone had fun!
Inspiring Young Minds
VTO is committed to working with young people of all ages, we believe in the next generation of voice talent, directors, and sound engineers. We engage them in activities that integrate knowledge with practical, hands-on experience, to produce bright, ideas and innovative thinking.
Subsidised Workshops
We are also pleased to provide our support to students by offering subsidised places to attend selected workshop days. MD Simon Luckhurst volunteers his time and experience in collaboration with the VTO Production team.
Email for more information on the workshops.
Internships
VTO now provides internships in positions across the business, in Marketing, Sales, Audio Production, and Cyber Security. It is exciting, that as the need for voiceover, video translations and related services continues to grow year on year, Voice Talent Online continues to expand its team. Additionally, investing in youth and exposing them to unique opportunities in a vibrant and emerging industry.
Click for more information on the internships.
Scholarships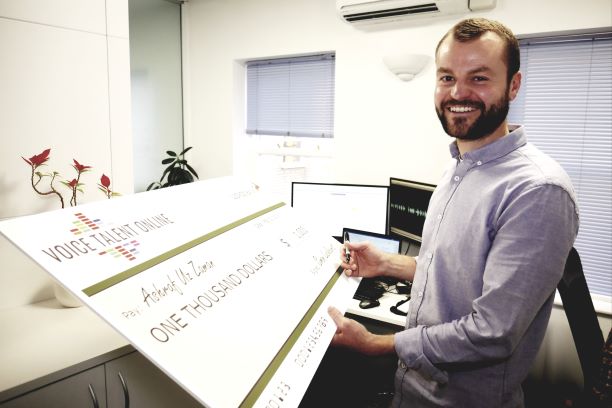 Our scholarships are now into their fourth year. This year through three US $1,000 scholarships VTO proudly supports international students financially, encouraging awareness and engagement in a vibrant, emerging industry.
For More Information
For more information on the scholarships, internships, and workshops available at VTO for your school, college, or university, don't hesitate to get in touch. Contact us today!