Blog
Why work with a voice over agency as sound becomes the new screen
Spotify is big business for advertisers, and data published by the music platform gives great insight into why brands should think about moving some of their marketing budget into audio marketing. The streaming platform's recent figures are a great example of how a strong voice over strategy can help people reach new markets.
Want to learn more about how professional voice over talent can help you communicate effectively with your audience? Read our blog, '4 good reasons to source from a professional voice over agency.'
Statistics back from January 2015 for instance show that the average cross-platform user spends 148 minutes every day listening to Spotify – and its mobile audience has increased significantly since then!
With 60% of audio streamers listening to music on mobile devices and 79% of audio consumption happening while people are engaged in activities where visual media cannot reach them, Spotify represents a fantastic platform for marketers to reach out to new audiences using voice over in ways that other digital platforms simply can't.
Working with a voice over agency experienced in providing pristine, creative audio for Spotify marketing campaigns, too, could help you raise brand awareness, improve ROI and connect you with new audiences across the world.
A creative voice over campaign can help you go global
Make no mistake; Spotify's growth has been immense since those 2015 figures – so much so that the company is partnering with other entertainment providers to further integrate into people's lives on an international level.
Spotify has recently teamed up with Hulu to provide an incredibly affordable music and TV streaming service for college students – $13 cheaper than the combined price of both services, meaning Spotify's platform is set to be adopted by younger markets far and wide across the States.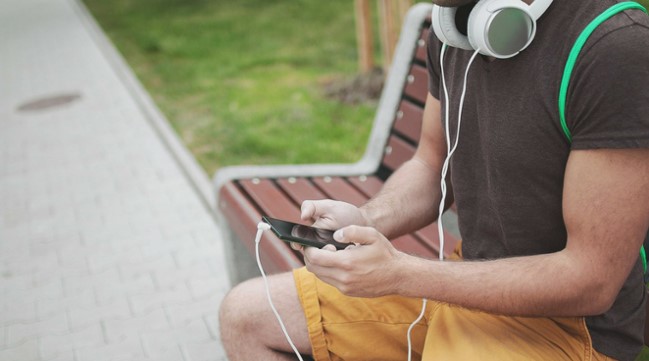 At the same time, Spotify is shortly set to launch in South Africa, opening up the platform to a huge new international market to potential advertisers. It's also a well-timed move with South African streaming revenue rising from $1.87 million in 2015 to $8.15 million in 2016 – an annual growth of 334.2%.
Which also goes to show that Spotify isn't the be-all and end-all in the streaming marketplace. Companies are working with voice over specialists to advertise on other services such as Audible and others as sound becomes the new screen.
Attract the right listeners with a voice over agency
David Toop, professor and chair of audio culture and improvisation at the London College of Communication says to the Drum: Our cultural understanding of listening and of sound will change. We'll shift from being a visio-centric culture to one more focused on sound and hearing.
With Spotify entering cars, voice-activated personal assistants helping people through smartphones and other hardware and richer, more immersive audio experiences on the way, building a creative voice over strategy can see brands attract new markets in extremely interesting and effective ways through highly-connected streaming platforms like Spotify.
Complementing that technology with a voice over campaign recorded in extremely professional and controlled environments which have been localized, mixed and synchronized with industry-leading post-production audio equipment can also go a long way to targeting the relevant markets essential to your long-term business growth.
Voice Talent Online is a voice over agency that can also help you extend your creative reach to new, international markets thanks to our 1,500 professional, experienced, energetic, and creative voice actors fluent in over 75 languages.
Want to learn more about how professional voice over talent can help you communicate effectively with your audience? Read our blog, '4 good reasons to source from a professional voice over agency.'