Blog
Why consider Danish voice over talent for global marketing efforts
The Nordic region represents some of the wealthiest, most connected and most prolific online shoppers – and Denmark is no exception. For brands looking to break into this thriving market, consider tailoring existing content with the help from a Danish voice over talent.
Why is Denmark experiencing an online boom?
Digital marketing and advertising is a booming industry in the Nordic region due to several important factors:
Wealth: Nordic countries are amongst the wealthiest in the world. Based on data from the International Monetary Fund in 2017, Denmark is the 23rd richest country in the world according to GDP.
Geography: In comparison to the rest of Europe, the Nordics are sparsely populated and communities are often huge distances apart. Online connectivity therefore offers a way to connect people instantly.
Connectivity: The Nordics is one of the most connected regions in the world. According to Eurostat, 94% of households in Denmark had access to the internet in 2016, and 89% of individuals used the internet every day or almost every day.
Speed: It's not just reach – internet speeds are generally much faster than those seen in the US too.
Mobility: The Nordic region has also embraced the ability to use technology untethered, enjoying a consistent user experience wherever or however an individual gets online. In Denmark alone, there are 5.5 million people and 8 million mobile phones.
How to approach digital marketing in the Nordics
One particular benefit that the internet provides to those living in remote regions is the ability to shop online. As a result, the Nordics represent some of the biggest populations of online shoppers. In Denmark alone, digital marketing and internet advertising is a booming industry valued at £440 million!
For expanding businesses with an online presence, this trend represents a huge opportunity. So, what do brands need to consider in order to be successful in this market?
Whilst the Nordic region leads the world in connectivity rates and internet speeds, it isn't enough to simply roll out existing marketing materials. Instead, brands must make the effort to win over valuable audiences. Working with a native Danish voice over professional who has a broad knowledge of the culture, local dialects and trends, will help you repurpose marketing materials and present you as a brand who cares about their customers.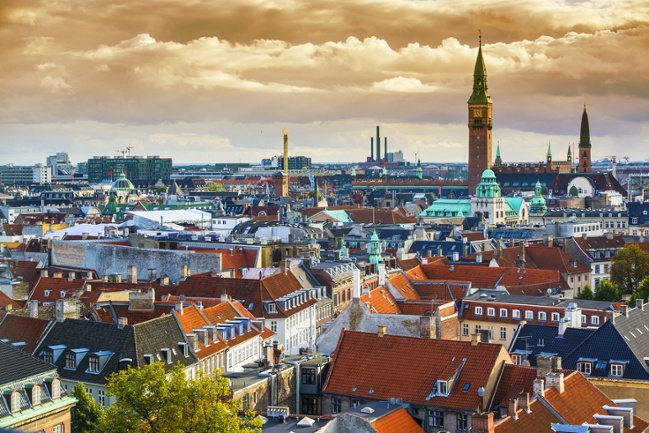 Saying the right thing at the right time
Just like the development of the internet, digital marketing is rapidly growing in the Nordics. As a result, many common practices are already becoming outdated and ineffective. What is becoming apparent is that strategies which used to work are no longer performing, which is why working with a voice over artist could be a smart step to take.
First, brands must ensure their online content is shared in the right places. Social media is huge – with Facebook in the lead – and free mobile gaming apps perhaps the second most-popular digital trend. Brands should therefore ensure that content is mobile-optimised and prioritise rich media content such as video to impress Nordic online consumers.
Second, pushing the same marketing messages out to a wide, untargeted audience often leads to them having little or no impact at all. By not planning your posts and target audience, you risk your content going unnoticed and being seen by the wrong people at the wrong time.
In fact, a recent global study by Kantar TNS found that 26% of consumers actively ignore brands on social media, with 34% feeling constantly followed by branded content online. Not only can content go unnoticed then, but it can actually have a negative impact on a brand's image.
What can Danish voice over talent bring to your business?
Due to the sheer amount of online content being shared, it's essential that businesses consider how they approach digital marketing in order to really connect with consumers.
It's vital for companies to create a meaningful dialogue with consumers, and this is most successful when done in their native language. Danish voice over talent can prove invaluable for growing companies looking to roll out their marketing in the Nordics by working with you to create a campaign that will be successful in an industry they're clued up about.
Even if you're working with more modest budgets, existing marketing materials can be dubbed with the help of Danish voice over talent, tailoring the campaign to the country's residents and allowing your brand to communicate with new audiences without huge expense.
In conclusion then, a vast number of mobile devices, strong internet capabilities and huge appetite for online shopping make the Nordic region a massive business opportunity. To reap the greatest rewards though, brands need to go the extra mile and create tailored digital marketing campaigns with relevant content that comes alive with careful targeting.