Blog
Voice talents can demonstrate core business values
Despite the rise in personalization and artificial intelligence (AI) technology in the retail space, consumer trust in brands continues to be stuck on something of a downward trend; something that working with the right voice talent could help you fix.
More than anything, having a trusting two-way relationship with consumers is key to growth and building a strong reputation. While AI services have been key to companies' growth across the globe during 2017, a report by UK-based InsideSales on the 'state of artificial intelligence' suggests that, despite sales success, 41.5% of consumers couldn't name a single piece of AI hardware or software they felt they could trust.
Want to learn more about how professional voice over talent can help you communicate effectively with your audience? Read our blog, '4 good reasons to source from a professional voice over agency.'
At the same time, Edelman's annual Trust Barometer has discovered that trust in businesses and media has declined substantially since 2012. The best way to regain that trust and build core sets of targeted, long-term customers relevant to your business? By building a creative marketing strategy and working with the right voice talent.
Working with voice talents who understand your business
It's not all bad news from Edelman, though. For instance, they highlight that consumers trust family businesses significantly more than brands in general (75% against 59%).
CEO Richard Edelman, points out though that not many brands take advantage of their roots, saying: Historically, family businesses have been reluctant to share even the most basic information about their business and family heritage.
"In an era marked by distrust in institutions and concern about growing wealth inequality, this playbook of a low-key presence and let-the-results-speak-for-themselves behavior will no longer work."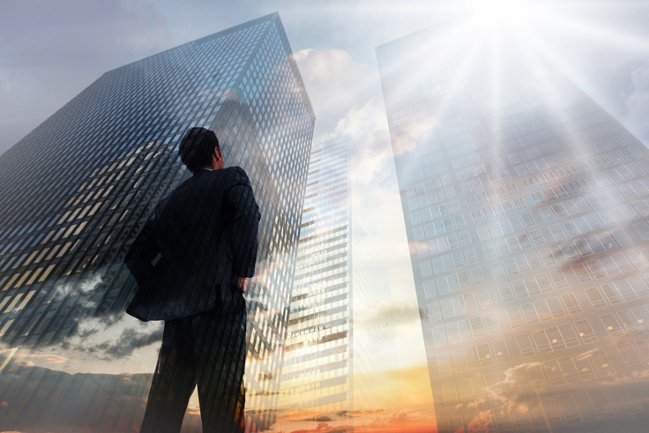 We agree. Simple marketing messages alone may not be enough to catch the attention of the targeted consumers you're keen to attract. Working with a creative and passionate voice over talent provided by an agency who can help you determine the most effective way to deliver your message can be absolutely pivotal to your success. Voice over specialists will not only know how to make your message stand out, but help you adapt your content for different platforms, increasing its impact, reach and shareability.
Different demographics use different channels and platforms. A creative advertising pitch may be effective to an audience on YouTube but may not work as well on Instagram or Facebook, for instance. Working with experienced voice talent can improve engagement across numerous channels, building trust amongst the audiences that matter to you most.
Voice talents who know how to make people feel comfortable
So, how exactly can a professional voice talent build stronger relationships with potential customers? Consider recent research from Albright College and Penn State University which suggests that people's built-in voice receptors are so finely-tuned that, just by listening to a person's voice, people could identify individual traits such as race, personality, weight and more, despite the content of the message test subjects were saying.
Such is the importance of using a trained, professional voice actor in your marketing materials. Specialist voice talents work incredibly hard to eradicate quirks and tonal instances in natural speech that could be construed as mistrustful, lending their professional vocal skills to brands to best identify the markets they wish to attract and create inspiring voice materials perfect for generating business and building trust with the people who matter to you most.
Working with the right voice actor can help grow your business as well as enhancing your marketing materials. Contact Voice Talent Online today to find out more.
Want to learn more about how professional voice over talent can help you communicate effectively with your audience? Read our blog, '4 good reasons to source from a professional voice over agency.'