Blog
The Wizarding World of Harry Potter
To celebrate Harry Potter's 20th anniversary, we're looking at a few of the folks who have helped the films such as success around the world – the professionals responsible for the voice overs used in foreign language versions of the films, bringing the wizarding world of Harry Potter to life.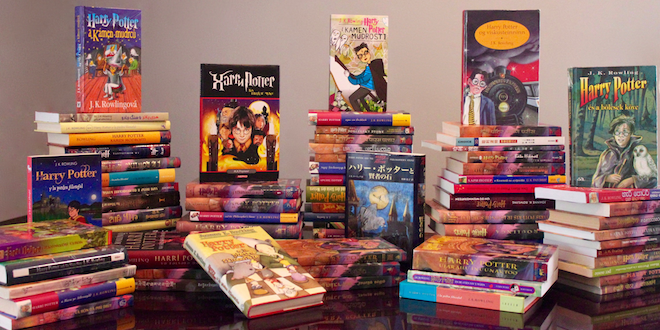 Most of the Harry Potter movies in addition to featuring subtitles were also dubbed. This makes the viewing experience more accessible to viewers. From the original books translated into at least 67 languages, the Harry Potter movies have been dubbed into an array of languages, from Hindi to Japanese.
Behind the Voice Actors
A look at the voiceovers in Harry Potter films distributed around the world shows just how important professional voice actors are to bringing the English-language movie to audiences in other countries.
• Hindi – You might be surprised to learn that Ami Trivedi, the voice of Harry Potter himself in the first Hindi translated film, is a woman.
• French – Actor Kelyan Blanc has played the voice of Radcliffe's boy wizard hero in each of the films — and voiced villains Boba Fett and Lex Luthor!
• German – Max Felder has always played the voice of Rupert Grint's character, Ron Weasley, and provides the voice of Jacob Black in the German versions of the "Twilight" films.
Wizards Unite
We enjoyed collaborating with Warner Bro's and Portkey Games to translate their Harry Potter: Wizards Unite game. While Portkey Games are not direct adaptations of the books and films, the games are firmly rooted in the wizarding world of Harry Potter.
With an increasingly growing customer base expanding across several European markets, Warner Bro's needs localized video voice overs. That's Voice Talent Online's cue. We delivered 7 languages of voice over to promote Warner Bros. Harry Potter game. This was achieved in just 3 days! Thanks to the efforts of our amazing team, working early and late, making this happen.
We then worked with Warner Bro's again to deliver voice-overs in Korean, Mandarin, and English – the voice talent was carefully selected to match the tone and energy desired for the Wizarding World and adhere to the pronunciation indications required.
Contact Voice Talent Online to learn more about our voice over and audio services