Blog
No time to read? No problem – use a voice over artist
The growth of the internet, and the explosion of smartphones and other mobile devices, has been a Godsend to content creators. These developments have also opened a huge array of new creative opportunities for those who work in the voice over industry.
Want to learn more about how professional voice over talent can help you communicate effectively with your audience? Read our blog, '4 good reasons to source from a professional voice over agency.'
Take a recent survey from The Reading Agency over in the UK, which found that the majority of adults would like to read more, but often find themselves far too busy.
While this is a trend most likely to be reflected across western society, the rise of voice over entertainment means that people can still access and enjoy novels anytime, anywhere.
How voice over talent has helped the audio book boom
We are, of course, talking about the rise of audiobooks. The world's leading publishers are repurposing some of the most popular books in fiction and non-fiction using this new medium, using voice over artists to narrate much-loved written works.
In 2015 alone, audiobook sales hit $1.77 billion in the United States, which accounted for an annual jump of 20%. Amazon and its Audible service lead the way in the industry, with over 100,000 audiobooks sold every day in January 2016.
People are busier than ever and working longer hours. However, they now have the ability to download and listen to audiobooks in the car, on the train, even while exercising. This is helping people to discover new literature and break up their daily routine in entertaining and creative ways.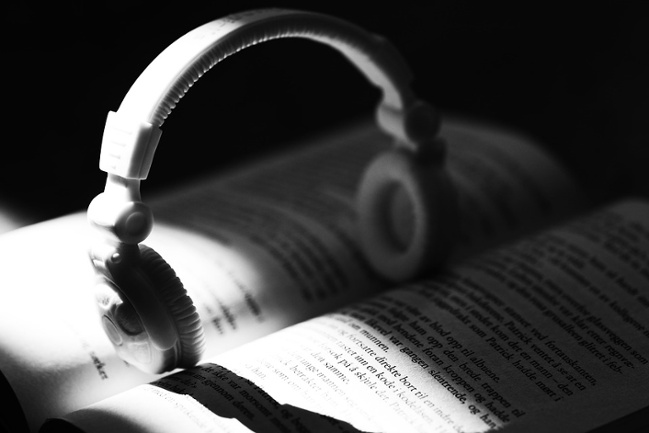 A voice over artist can add a new dimension to content
It's not just audiobooks that are providing people with entertainment on the move. Podcasts have also become deeply ingrained into a lot of busy people's daily routines. An impressive 67 million Americans listen to podcasts every month, and this number continues to grow.
That could also open huge opportunities for advertisers looking to reach new audiences. Companies can use a voice over campaign as part of their outreach strategy, addressing new audience through podcasts, especially if they research which podcasts their target market listens to on a regular basis.
It's a new way for brands to reach out to the people who matter to them most, in a more targeted method than traditional voice over campaigns such as local radio ads.
Apple alone can boast more than a billion podcast downloads through its app, with podcast listener numbers rising by 75% since 2013. Plan the right strategy and you could reach out to new local, national and international markets through the potential of podcast advertising.
Perfecting the use of voice over in your ad
Podcast are so popular because, in part, the hosts use their creative flair and storytelling skills to produce original and engaging content. The same logic should apply to any audio ad.
"Sponsorship in media is nothing new, but because this is through earbuds this is an intimate way of receiving ads, Kerri Hoffman, CEO of Public Radio Exchange, recently told European CEO.
Writing for the ears is very different to writing for the eyes, and it requires a very different approach. Audio is a multi-layered canvas, and the listener is always at the forefront of everything we make.
Content creators looking to expand the reach of their brand should therefore consider working with an experienced voice over agency that can provide valuable support and expertise throughout the audio production process.
Working with the right voice over artist and production team can really enhance the power of their creative efforts, capturing people's attention and entertaining them when they're on the go.
Voice Talent Online can help brands to promote their content in over 75 languages, thanks to our 1,500-strong voice over talent pool. Contact us today to find out more about capturing new markets with the right voice.
Want to learn more about how professional voice over talent can help you communicate effectively with your audience? Read our blog, '4 good reasons to source from a professional voice over agency.'