Blog
News: ISO 9001:2015 Stage 2 Certification!
Here to Serve You Better!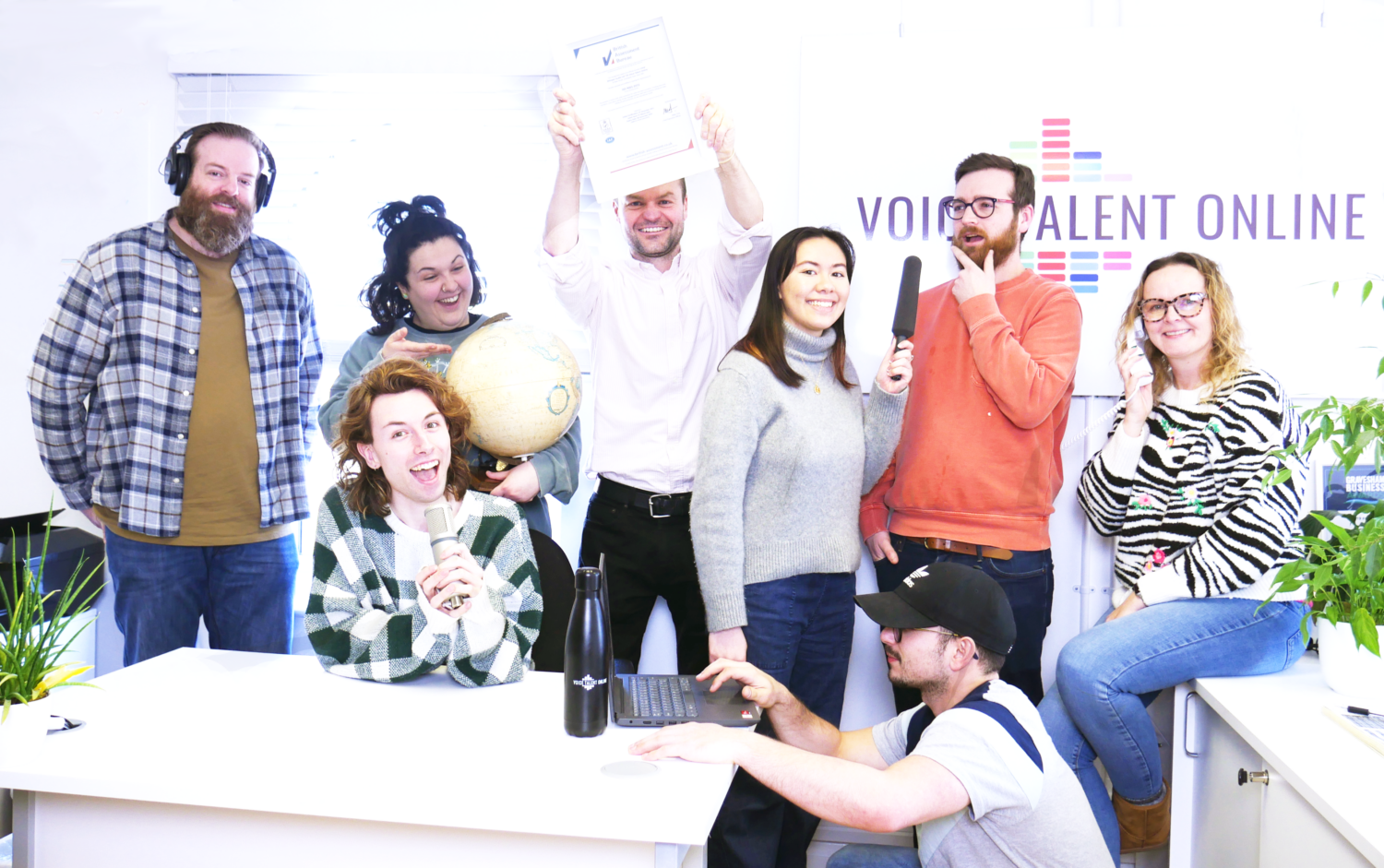 The Voice Talent Online team celebrate Stage 2 certification!
We are excited to share with you that Voice Talent Online has achieved Stage 2 ISO 9001:2015 certification! This certification recognizes our commitment to providing high-quality voice over services to  our clients, and is a testament to our team's hard work and dedication.
ISO 9001:2015 is a globally recognized quality management standard that helps organizations consistently meet the needs of their customers. It shows that clients can trust us to deliver reliable services that meet a high international standard.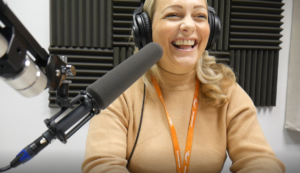 One of the cornerstones of the standard is the concept of continual improvement, and at VTO, we are always looking for new ways to help share your messages. In this spirit, we recently launched our new, high-quality podcast services! Have you considered a podcast series to reach a wider audience, share information, and build relationships with customers in a way that is compelling and unobtrusive? Contact us to find out more.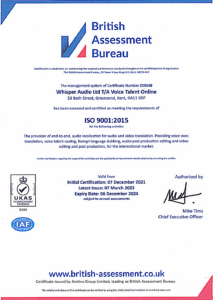 Did you know that VTO guarantees to meet or exceed client expectations?
We are grateful for your ongoing support and trust, and are committed to continue to deliver the highest quality voice overs to meet your needs.
If you have any questions about our ISO 9001:2015 certification, or would like to know more about how it benefits you, please don't hesitate to reach out to us.
Thank you again for your support and partnership!