Blog
How to repurpose your content with voice over for video marketing
If you're interested in video marketing, did you know that you can make your investment stretch even further by repurposing your content for brand new markets – at home and abroad – with the right voice over for video marketing?
Want to learn more about how professional voice over talent can help you communicate effectively with your audience? Read our blog, '4 good reasons to source from a professional voice over agency.'
Video marketing is an incredibly powerful tool when reaching out to targeted markets. By 2019, 80% of all consumer internet traffic is expected to come from online video while, already on social media, Facebook generates approximately 8 billion video views each and every day.
Despite the incredible reach that video can provide, it can be an intimidatingly costly way to reach out to people. As well as having to invest in the equipment, personnel, location scouting and various other production costs, budget also needs to be put into your social sharing strategy to make sure your content reaches the right people.
With a strong voice over for video campaign though, marketers can get more from their videos in creative, unique ways – saving money on future video production.
How to be creative with voice over for video marketing
Though expensive, it's easy to see why so many brands are investing in producing their own videos. According to Hubspot statistics, 80% of users recall a video ad they have seen in the past 30 days while videos in emails can lead to a 200-300% increase in click-through rates.
So how can voice over for video repurpose a single commission and help brands save money in the long-term? The key lies in the post-production services they use, such as teaming with professional voice over specialists experienced in repurposing and localizing content for new territories.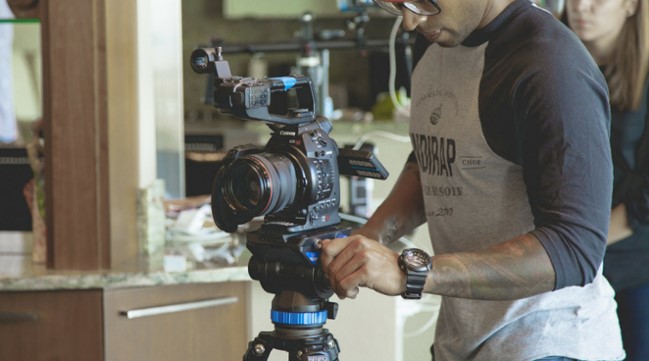 Consider that 82% of Twitter users watch video content on Twitter. That number would likely begin to decrease the longer the duration of the video, with social media and mobile users preferring shorter, more to-the-point video interactions.
Therefore, the success of your video depends on the platform and market you're looking to target. While 80% of time on social media is spent on mobile, 86% of business-related videos are viewed on a desktop computer. Knowing who you want to target and where they spend their time online is essential to boosting the reach of your videos.
Using a voice over to add something new to videos
So, how do the right voice over and editing practices improve the shelf life of a video marketing campaign?
The same video can be repurposed for different platforms – By cutting parts of the video into shorter compilations and adding new voice overs to explain what's going on, who you are and what you offer, videos can be repurposed to better match user habits on various social media platforms