Blog
Finding the ideal voice over for video, augmented and virtual reality
With the right strategy in place, voice over for video, augmented reality (AR) and virtual reality (VR) can add a brand new layer of immersion to an experience, helping brands communicate with audiences on an entirely new emotional level.
A great voice over can make any product more relatable to your consumer. For more information on how voice over artists can benefit your brand, read our blog: Win consumer trust with professional voice over talent.
The right voice over also allows a brand to flex its creative muscles and show their business in an entirely new light; something that video game developer Capcom has recently discovered with one of its latest titles Resident Evil 7.
The game is a new entry in the survival horror series, but differs from previous entries in that it's compatible with VR headsets. So successful was the immersive nature of the horror experience – with the story told through powerful voice over cues through the headset – that even Sony said they weren't expecting it to be so popular, and that its performance is shaping the future of their overall VR efforts.
The right voice over is essential for successful VR experiences
The immersive qualities offered by VR, AR and video was one of the main topics during the recent Electronic Entertainment Expo (E3) in Los Angeles in June; an annual global conference showcasing the next generation of hardware and software development.
The event was expected to be heavily focused on VR and didn't disappoint, with a number of publishers announcing immersive VR versions of some of their most successful titles as well as new, fresh gaming experiences.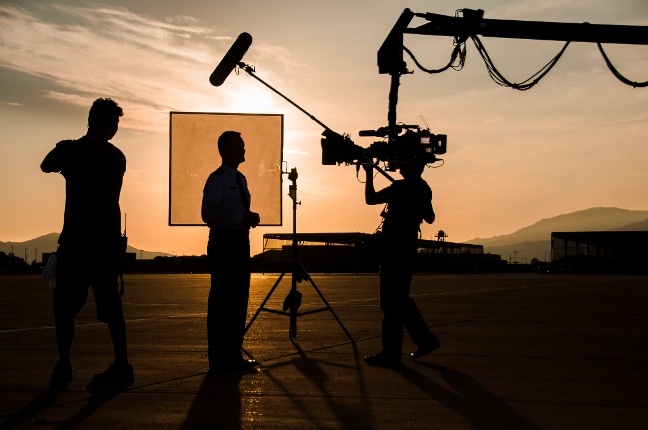 Again though, arguably the best received announcements during the show were horror-themed games, with industry professionals promising frightening, immersive experiences which used unique voice over for video and creative audio as part of their pitches to generate press and consumer hype.
Localization was also a key talking point throughout the conference, especially surrounding VR as developers highlighted the problems reading subtitles has on audiences. Repurposing those immersive gaming experiences for foreign languages and international markets has proven difficult but it needn't be – pairing with a professional agency who specialize in translation and voice over services makes localization simple.
The reach of virtual reality can only continue to grow
"One of the huge challenges we found out when it comes to localization is conveying the subtext of the words in the game. It can be easy and cheap to do word-to-word translation, but there's emotion and intent to consider beyond what those words are trying to say," said Peter Pashley, Head of Development at Ustwo Games, talking about their game Land's End.
The solution for developers, according to one expert, is to work with multilingual voice over and translation professionals to repurpose that content for new audiences without losing any of the tension, suspense and enjoyment that's crucial to the game's success. Working with a voice over agency who has access to multilingual voice talents ensures that intent and emotion don't get lost along the way.
That goes beyond the gaming industry, too. Web browser Firefox is joining Google Chrome in offering VR compatibility, allowing users to immerse themselves with online content in totally new, unique ways. Brands that can tap in to the emotions of a global audience by embracing these new technologies – whilst importantly, nailing the voice over and interaction aspects of the campaign – can help their marketing effort exponentially.
With global spending on AR and VR set to double every year until 2021 at the very least, the technology represents a great opportunity for brands to expand into international territories in new ways. Videos complemented by immersive voice overs will not only attract audiences but provide users with an incredibly unique, realistic and unforgettable experience.
Discover how the right voice and content localization strategy can attract new audiences and boost your global creative profile with Voice Talent Online today.
A great voice over can make any product more relatable to your consumer. For more information on how voice over artists can benefit your brand, read our blog: Win consumer trust with professional voice over talent.