The new James Bond movie, 'No Time to Die' is almost upon us. VTO uncovers a surprising secret behind the 007 franchise!
During the long history of Bond movies, the stunning actors look great on screen but what about their voices?  They may have looked good but how did they sound so good?
The answer is that over the years many, many characters have been dubbed – in the same language.
The most notable was Gert Frobe in Goldfinger.
Frobe, a German actor who did not speak English well, was dubbed in the English film by Michael Collins.
Yet in the German version of the same movie, Frobe dubbed himself back into German again!
So perhaps the immortal line should have been 'Nein Herr Bond, ich erwarte, dass du stirbst!' [not 'No Mr Bond, I expect you to die!'].
On the set of 'Goldfinger,' Frobe was coached by voice over legend Nikki van der Zyl, but this was just many of her associations with the Bond legacy.
Her work included Dr. No where she dubbed Ursula Andress and most other female voices!
Nice face, shame about the voice!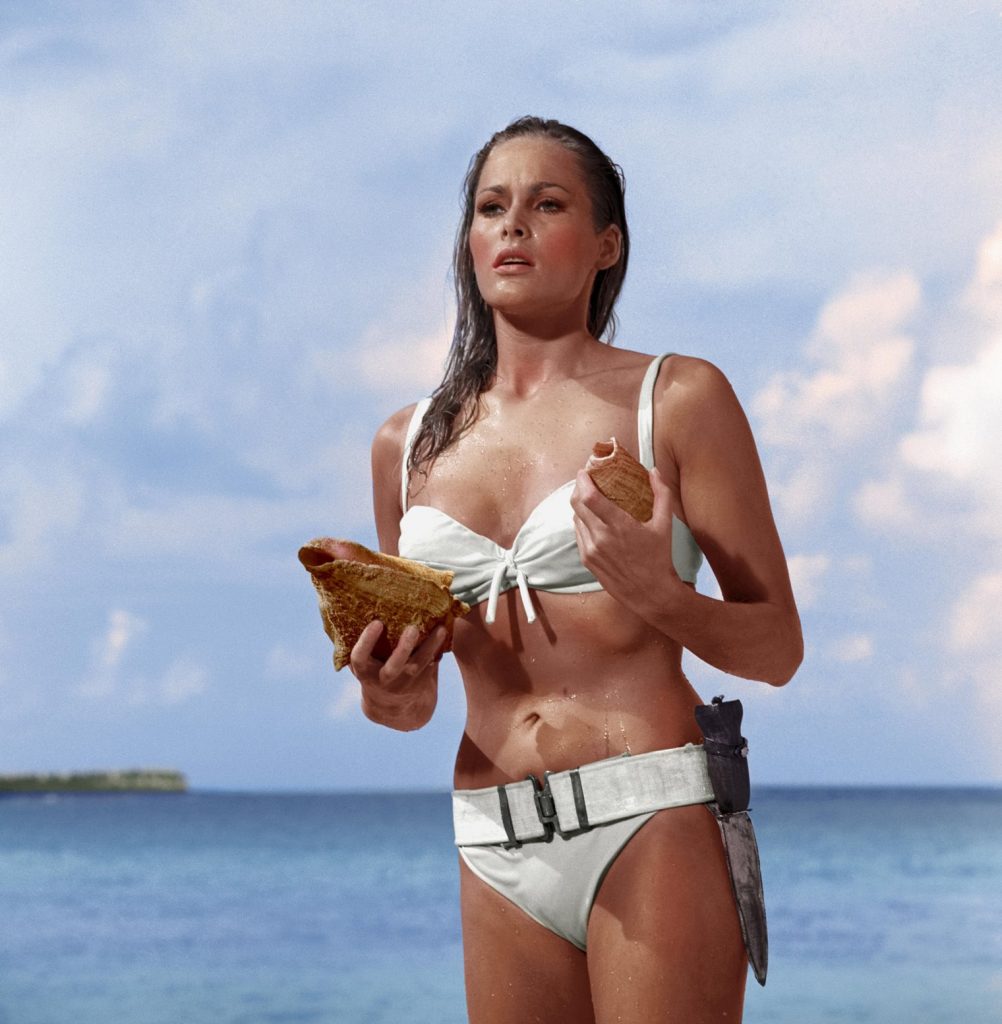 Andress spoke her lines in English, however, her thick Swiss-German accent was a problem. Her speaking voice was dubbed by the German-British voice actress Nikki van der Zyl.
In Goldfinger she actually dubbed Shirley Eaton along with other notable work on Thunderball, You Only Live Twice, Diamonds are Forever, Live and Let Die, The Man with the Golden Gun, and Moonraker.
---
Whilst these voice overs were designed to help the European 'English speaking market' understand other Europeans, it was somewhat more radical in 'You Only Live Twice'.
EON latching onto the fast-growing Japanese market and ever-increasing interest in the Bond franchise, decided to cast Mie Hama in the role of Kissy Suzuki. She was a star of over sixty Japanese films, with the potential to gather a large Japanese fan base for the Bond movie, and seemed ideal for a role in the Bond film. Mie was sent to London for three months to undergo English tutoring, yet Nikki van der Zyl (native German) dubbed Mie's English with a Japanese accent – stepping in to save the day, a la James Bond!
---
Voice Talent Online is a British company specializing in localization for video and audio.
Contact us today for more information on casting, voice over, dubbing, and video translation.