Blog
Creating digestible content: Using voice over for video marketing
Video marketing has grown to become so important to brands of all sizes that an incredible 99% of marketers say they're set to rely on video as a cornerstone to their marketing efforts this year. With so many videos out there vying for consumer attention, the difference between a passing glance and a long-term customer may come down to the voice over you use in your campaign.
Want to learn more about how professional voice over talent can help you communicate effectively with your audience? Read our blog, '4 good reasons to source from a professional voice over agency.'
Video marketing isn't only an exciting way for businesses to be creative. It can also provide serious returns, crucial for business growth. Brands that invest in video can see company revenue grow 49% faster annually than those that don't, while 64% of viewers are likely to make a purchase after watching a marketing video on Facebook.
So where does voice over talent fit into the video marketing equation? Choosing the right voice over for video marketing can be key to the success of your video, not just for commercial returns but also to build a stronger rapport with new markets and engage with the people who matter to you most.
Perfect your video's message with strong voice over talent
According to YouTube itself, the platform has more than a billion users (a third of the internet) with over half of the platform's views coming from mobile devices. YouTube can also be navigated in 76 different languages, covering 95% of the online population.
Inside those statistics lie so many positives for marketers to consider. There are ready-made international audiences out there to connect with instantly through a strong video marketing campaign.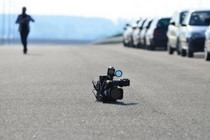 However, poor creative can alienate viewers, while language barriers can create walls between the content and audiences. Is it really worth filming multiple videos at high expense to build relationships with those communities?
No, and you don't have to, if you choose the right voice over professionals and content localization strategy. Instead, you can repurpose that content and deliver creative messages to individual communities in their own language, which are relevant to their culture and the region they live in.
Your voice over strategy is as important as the visuals
The right voice over strategy for video marketing should be inclusive, engaging, entertaining, informative and live long in the memory of the viewer, encouraging them to share the content amongst their friends and family.
A great voice over can also generate publicity in itself, as voice artists Iain Stirling and India Fisher are discovering in the UK, thanks to their recognizable turns narrating reality TV shows.
Which is the crux of video marketing success; good voice talent provides personality to marketing campaigns and enhances them, while localization can extend their reach beyond typical local markets. The right voice over adds authority to the brand, its products and services, and can be a key in nurturing leads and converting sales.
People of all demographics are able to watch videos wherever they want, whenever they want thanks to the reach of the internet and smartphone technology. Partnering with a voice talent agency experienced in providing voice over for video can not only enhance the power of your creative message, but localize it for new audiences and international markets.
We're Voice Talent Online. We speak your language. With over 1,500 voice talents fluent in over 75 languages, we work with businesses and marketing agencies to strengthen their voice and creative vision through video marketing campaigns.
Want to learn more about how professional voice over talent can help you communicate effectively with your audience? Read our blog, '4 good reasons to source from a professional voice over agency.'