Blog
Business Awards Finalists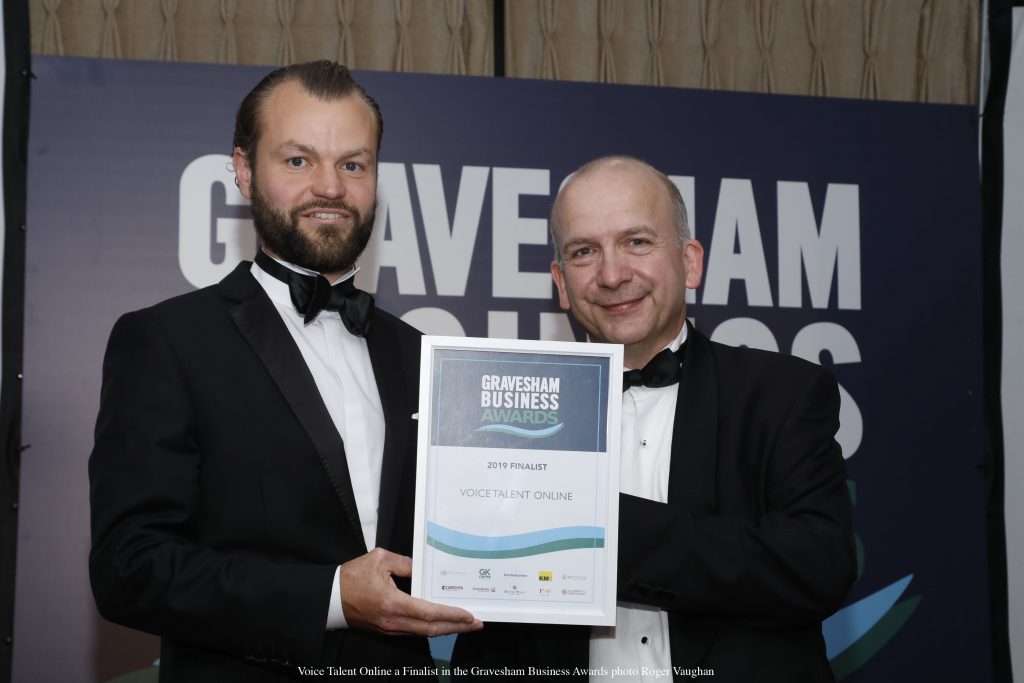 It has been an exciting autumn for Voice Talent Online! We're Business Awards Finalists. We think we work for a great business, but how do we actually stack up against other businesses? It turns out we stack up quite well!
There are over 6,000 businesses in our area and many entrants to the Gravesham Business Awards. So we were thrilled to have been selected by a panel of judges as one of the Business Awards Finalists.
A fantastic Gala Evening was attended by staff in their fineries in early Octobe. And recognition in the shape of a certificate was presented on the night to CEO Simon Luckhurst by Keith Mason from Barnes Roffe.
If you'd like to know more about Voice Talent Online you can do so here