Blog
3 ways Spanish voice over can help your brand break America
Hispanic millennials are positioned to be one of the biggest driving forces behind the American economy.
Brands looking to build stronger relationships with this enormous market and better advertise their products and services to Hispanic millennials can do so by investing in the right voice over and localization strategy.
Not just economically; demographically the Hispanic population in the United States has recently reached record highs, and continues to grow. There are 14 different Hispanic origin profiles of the nearly 60 million natives in the U.S.; Mexicans make up the largest group by some distance with Puerto Ricans, Salvadorans, Cubans and Dominicans completing the top five.
Working with Spanish voice over artists – to directly target the US Hispanic market with your marketing strategy – can help you make an impact much more strongly and more quickly.
Cultural nuances are essential to a Spanish voice over strategy
Treat your target market with the respect they deserve by using the right voice over strategy and you could stand to make serious inroads into a growing younger Hispanic market with tremendous spending potential.
Hispanic millennials aged 18 – 32 command in the region of $1.5 trillion in spending power, while Google research also highlights that, on the whole, they're incredibly mobile-savvy.
Most interestingly though is that the majority switch regularly between languages in their daily lives; 72% of Hispanic millennials speak Spanish when at home, with the majority of those also believing it's essential that future generations speak Spanish too.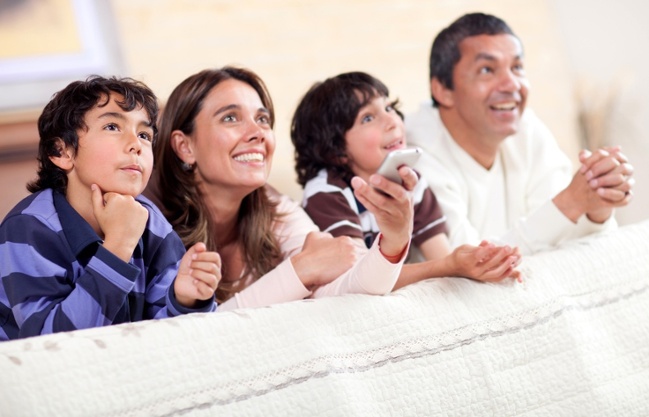 A cultural nuance which also spreads to the workplace. Over the Christmas period we caught up with Eli Hamlin, a friend of ours who works at the Santa Rosa plant of Amy's Kitchen. Eli noted that their workforce was approximately 88% Hispanic, for all of whom Spanish is the default language of communication.
Happily, the language barrier isn't an issue at Amy's Kitchen, with leaders by default speaking Spanish with the workforce and vice-versa. Discussing an issue in English is often actually the exception to the rule. Staff parties and other events are by default also Spanish, and extremely popular both with staff and their families. Embracing Hispanic culture and language throughout the business may be a factor in why Amy's Kitchen has such good staff morale, and an extremely low rate of staff turn-over. Where Amy's may need to improve though, he conceded, was in the company's training materials which are predominantly in English, though training materials and resources are now also beginning to be translated into Spanish.
Amy's Kitchen isn't alone in this regard! And it pays to publish your training materials in a multilingual and easily-accessible way, so that everyone at your company can be culturally 'together' at all times.
3 ways brands can utilise Spanish voice over talent
Overall, the desire for younger Hispanics to embrace their language and culture represents a huge opportunity for brands to reach out to younger Hispanics and nurture them to become long-term brand advocates. Understanding the cultural nuances and differing dialects of their language is the best way to success. With the help of a native voice over artist, present your brand as one that truly cares about interacting and engaging with new audiences.
This is why a voice over strategy is so important, especially one that goes some way to researching your target market. Brands can reach out to Hispanic millennials by partnering with an experienced voice over professional who can aid in creating:
Original content: Brands can reach out to younger Hispanics by creating engaging content and delivering it to them in unique ways. With so many mobile-focused platforms, content can be adapted to embrace the characteristics of not only the platform, but the interests of its users.
Localize content: You may have already created visual and audio content that's already proving popular amongst millennial customers. If that's the case, you can work with an experienced voice over agency to localize your existing content into Spanish!
Target channels: Video isn't the only way you can reach out to Hispanic millennials with a professional voice artist. There are various audio channels that are also used on mobile including audiobooks and Spotify. Creating ads on these channels is an effective way to reach people who are already switched on and listening.
Want to break into international Spanish-speaking markets? Make a greater impact with Voice Talent Online's 70 hand-picked professional Spanish voice actors, between them fluent in over 10 different regional Spanish dialects. Contact us today to find out more.